Due to predicted snowfall, freezing rain, and hazardous conditions associated with the winter weather expected tomorrow, Nebraska City Public Schools will be closed on Friday, January 17, 2020. All school activities and events held at school facilities will be cancelled.
Pioneers move to 2-2 at EMC Duals with Norris and Blair left for the day.

Early Dismissal today, Jan. 10. Due to the incoming weather school will be dismissed at 1pm today. Lunch will be served, busses will run accordingly. No Afterschool Clubs No PM Pre-school
Due to the predicted winter weather conditions that will make travel hazardous this afternoon and into the evening, Nebraska City Public Schools will be dismissing at 1:00pm today (Friday, January 10, 2020). All activities held at school facilities will be cancelled.

Happy holidays to all of our Pioneer families. Enjoy the holiday break. Reminder there are no after school clubs on Friday December 20th. Classes and clubs will resume on January 6th.
At 1:20 today, fire alarms triggered at Northside. The fire department responded. There was NO fire or heavy smoke. Due to the time it took to find the source (a shorted control panel) students were moved to the Central Office for parent pick-up. Student were safe at all times.
Hello just a quick reminder that school is dismissed at 1:30 tomorrow. Band and choir concerts are coming up soon. Check the website or app for details

Parents, want to keep up to date on grades, attendance, assignments and lunch balance? Download the PowerSchool Mobile app for IOS at
https://apple.co/2CrUxM6
or Android at
https://bit.ly/32vVFZH
Our district code is SHMQ and then sign in with your current PowerSchool account.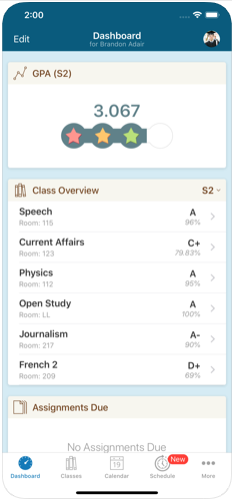 Pioneers, K-8 Parent teacher conferences will be held tonight from 4pm until 8pm and tomorrow from 8am to 6pm. No after school clubs today or tomorrow. The high school will be in session on Thursday. The district office and all schools will be closed on Friday.
Northside and Hayward school pictures Thursday, October 3rd Middle School and High School pictures on Friday, October 4th.
Summer Hours - Main Office: May 28th - June 27th Monday through Friday 8:00am to 3:30pm Guidance Office: May 28th - June 7th Monday through Friday 8:00am-11:30am, 12:30pm - 3:30pm
NOTICE IS HEREBY GIVEN that the Regular Meeting of the Board of Education of Otoe County School District 111, in the State of Nebraska, will be held at 6:00 o'clock P.M., May 13, 2019 at Central Office, 1700 14th Avenue, Nebraska City, Nebraska, in the Boardroom