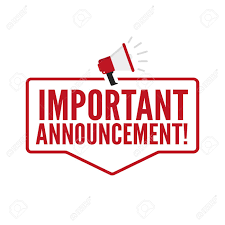 Educational Plan
Scot Davis
Wednesday, March 18, 2020
Dear Parents & Guardians,
If you are reading this letter then NCPS has decided to close school. We understand that this is a very unique and stressful situation. Every family's specific situation will be different. Maintaining as much normalcy is important for our students. Making sure they continue to read and learn is a routine that can be beneficial to them during this time.
Our goal is to provide quality resources so that learning can continue for our students. The learning packets and daily schedule that we have provided are intended to provide practice and firm up standards/skills they have already learned. We will not be providing any new concepts for students to learn since we are not able to provide instruction at this time.
Online options such as IXL, Freckle and Khan academy are resources that most of our students are familiar with and use on a daily basis. Your child's learning packet will include a copy of their online passwords as well.
It is our expectation that our students will complete the work and return it to school when we return. We have high expectations for our students learning and we know you do as well. Making sure they do some work on a daily basis will only help them to strengthen the skills they have already learned and maintain a sense of normalcy.
Clear and timely communication will be our goal as this situation evolves. Our main form of communication will be through the following mediums; Website/App- Live feed & News, phone messages, sms and emails.
Grading Guidelines
Completed work will be entered into the gradebook as a cumulative daily grade

Students will not be asked to makeup any work that is not completed
Teacher Office Hours
Teaching staff will be available from 9am-3pm during regularly scheduled school days

Please send them an email if you have any questions

Emails are available on our website nebcityps.org
Sincerely,
Scot Davis
Principal